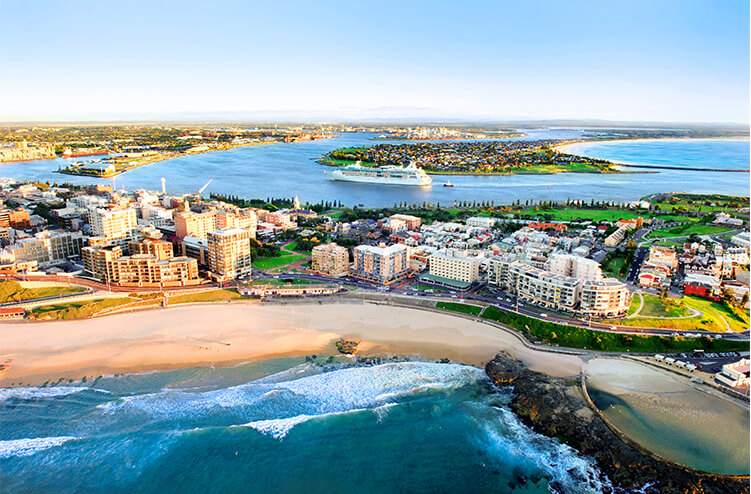 Corporate Planner (Internal ONLY)
Job No: CN2404
Location: Newcastle
Strong conceptual, analytical and strategic thinking skills required.
Temporarily full-time role until 31 January 2022.
Flexible working with optional 9-day fortnight.
City of Newcastle (CN) has an exciting opportunity for an experienced Corporate Planner to join our Community, Strategy and Innovation team.
The Corporate Planner will facilitate and implement CN's Corporate Strategy and provide hands on expertise towards City of Newcastle's integrated planning and reporting framework.
A key challenge of this role will be leading the corporate planning activities to set and track business objectives, KPI's, performance metrics and delivery of corporate reporting requirements.
The essentials you'll need:
Tertiary qualifications and / or significant experience in Business, Governance, Planning or related field.
Demonstrate experience in statistical analysis with the ability to translate strategy into actionable and quantitative plans with supporting key performance indicators.
Demonstrated experience and proven ability to conceptualise complex ideas, detect patterns and interpret a range of quantitative and qualitative data.
Demonstrated Experience in corporate planning and reporting
Experience in developing, delivering, monitoring and communicating innovative community strategic plans.
Experience in a range of innovative, relevant and effective techniques in strategy formulation to improve corporate performance.
A high level of written and oral communication skills, including the ability to deliver presentations and to conduct meetings.
Experience in managing complex datasets and conducting quantitative and / or qualitative statistical analyses.
Well-developed business acumen and critical thinking skills with the ability to manage budgets and analyse data and compile reports.
Other valuable skills you may have:
High level of understanding of the Integrated Planning and Reporting framework and practices at both strategic and operational levels.
Effective consultation design and workshop facilitation skills.
Demonstrated capability to prepare and deliver high-quality public presentations.
Sound like the perfect job for you? Apply Now!
City of Newcastle proudly promotes the principles of Equal Employment Opportunity and fosters a culture of diversity to represent the community of our Local Government Area.
All candidates will be assessed against the selection criteria outlined in the position description. Suitable candidates may be placed on an eligibility list for future identical positions for a period of 12 months.
You must have the right to live and work in Australia to apply for this job.
To view the full position description please click here.
Application Closing Date: Sunday, 24 January 2021.
Remuneration: $107,622 + 9.5% Superannuation per annum for a 35 hour week.
Contact: Kelly Arnott, Corporate Planning and Performance Manager, 0249 742 825.