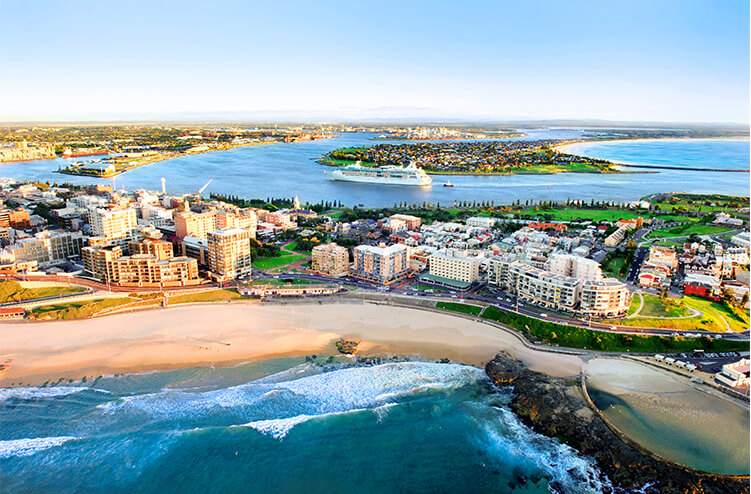 Community Planning and Development Manager (Internal ONLY)
Job No: CN2403
Location: Newcastle
Be a positive leader that enables teams to reach positive outcomes.
Temp permanent role until 31 July 2021 for 35 hours per week.
Flexible working with optional 9-day fortnight.
City of Newcastle (CN) has an exciting opportunity for an experienced and driven Community Planning and Development Manager to join our Community, Strategy and Innovation team.
As the Community Planning and Development Manager, you will be responsible for the coordination and development of appropriate Community work plans that meet identified community needs, contribute to economic prosperity and improve social outcomes for the community.
Key challenges of this role will be the development and implementation of a Social Infrastructure Strategy and Social Wellbeing Strategy aimed at investing in, promoting and delivering community development outcomes for Newcastle.
You will provide expert advice and lead integrated and coordinated responses to relevant issues across the organisation.
The essentials you'll need:
Bachelor's degree in Social Science, Community Development or related field OR demonstrated solid contemporary experience in coordinating the development and delivery of community and cultural programs, combined with ongoing professional development.
Working with Children Check.
Extensive experience in developing and implementing community development strategies, policies and programs with proven knowledge of community development principles and practices with an understanding of community services in the Newcastle region.
Demonstrated experience leading a team of professionals to develop and deliver quality projects and programs.
Experience in the formulation, coordination and management of complex projects and multidisciplinary work teams.
Demonstrated experience in meeting quality and budgetary targets.
Well-developed performance improvement and consultation skills.
Demonstrated leadership behaviours, including active communication with a team in regard to performance, business strategy, diversity, coaching and mentoring and change management.
Demonstrated ability to build strong, credible relationships and influence, persuade or negotiate outcomes that are of benefit or add value, to all or part of the organisation.
Other valuable skills you may have:
Understanding of community and urban planning concepts and Integrated Planning and Reporting Framework.
Sound like the perfect job for you? Apply Now!
City of Newcastle proudly promotes the principles of Equal Employment Opportunity and fosters a culture of diversity to represent the community of our Local Government Area.
All candidates will be assessed against the selection criteria outlined in the position description. Suitable candidates may be placed on an eligibility list for future identical positions for a period of 12 months.
You must have the right to live and work in Australia to apply for this job.
To view the full position description please click here.
Application Closing Date: Sunday, 24 January 2021.
Remuneration: $124,421 + 9.5% Superannuation per annum for a 35 hour week.
Contact: Petria Jukes, Community Planning and Development Manager, 0249 742 860.
**Optional** The NSW Child Protection (Prohibited Employment) Act 1998 makes it an offence for a person convicted of a serious sex offence, or a Registrable Person under the Child Protection (Offenders Registration) Act 2000 to apply for these positions. Relevant criminal, Working With Children and prior employment checks, including relevant disciplinary proceedings, will be conducted on recommended candidates.